News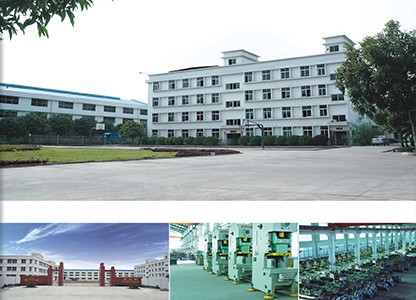 News
The secrets of hardware that you don't know
Time:2020-07-19 15:31:20View count:168
When we are decorating, people often tell you that you must buy good hardware. Although the proportion of hardware in home decoration is not very large, the quality of hardware is related to the service life of furniture and the health of family members. According to the survey, nearly 90% of the after-sales problems of customized furniture come from hardware!
But what kind of hardware is a good hardware? How to avoid buying bad hardware? Hardware prices vary greatly, what price is normal?
Kitchen hardware
The environment of the kitchen is relatively humid, so it is very important to be waterproof and moisture-proof.
304 stainless steel is a universal stainless steel material, because of its excellent corrosion resistance, it is widely used in faucets and sinks. Rust resistance is better than 200 series, the highest temperature can be 1000-1200 degrees, there is an important point is that 304 stainless steel is a national recognized food grade stainless steel, you can rest assured that the use.
Therefore, no matter from the perspective of durability or health, it is recommended that all kitchen hardware choose 304 stainless steel.
Toilet floor drain
Toilet floor drain must be selected, if the material is not selected, the toilet will not stop stinking. The toilet floor drain must be selected well to avoid causing a series of problems. Here, we suggest that you can buy pure copper deodorant core, so as to avoid a series of troubles caused by toilet deodorization to a certain extent. For the sake of everyone's health, the floor drain problem must not be ignored.
Hinge
Generally, there are two kinds of hinge materials, cold-rolled steel and stainless steel. Stainless steel hinge is widely used in humid environment, such as toilet, balcony, kitchen, etc.; cold rolled steel is used in dry environment.
Cabinet is the furniture that we use more frequently, so wear and tear is normal. In order to prolong the use time of cabinet, we can choose to wear damping when purchasing. The anti-collision effect of such hinge is better, and the use time of cabinet will increase.
drawer slide
When we buy drawer slide, we should choose good quality drawer slide by observing weight, thickness and surface treatment technology.
Lock

As for the lock, is it the ball or the handle? The ball lock is easy to be damaged and inconvenient to use, but the handle lock is relatively convenient and more durable, so it is recommended to choose the handle lock when purchasing the lock.
Hinge
The best choice for hinge is pure copper or 304 stainless steel. Not only not easy to rust, but also the use of a long time, the quality of the hinge is closely related to the service life of the door, must not be ignored.